Here below are twc examples of excellent intangible asset disclosures. Investors need more of these.
2021 acquisition by Akumin Inc. (AKU) of Alliance Healthcare Services, a radiology services provider. Major level 3 inputs for four different intangible assets are disclosed in detail, including valuation methods, attrition rates, growth rates, discount rates, and royalty rates. Useful lives are also reported.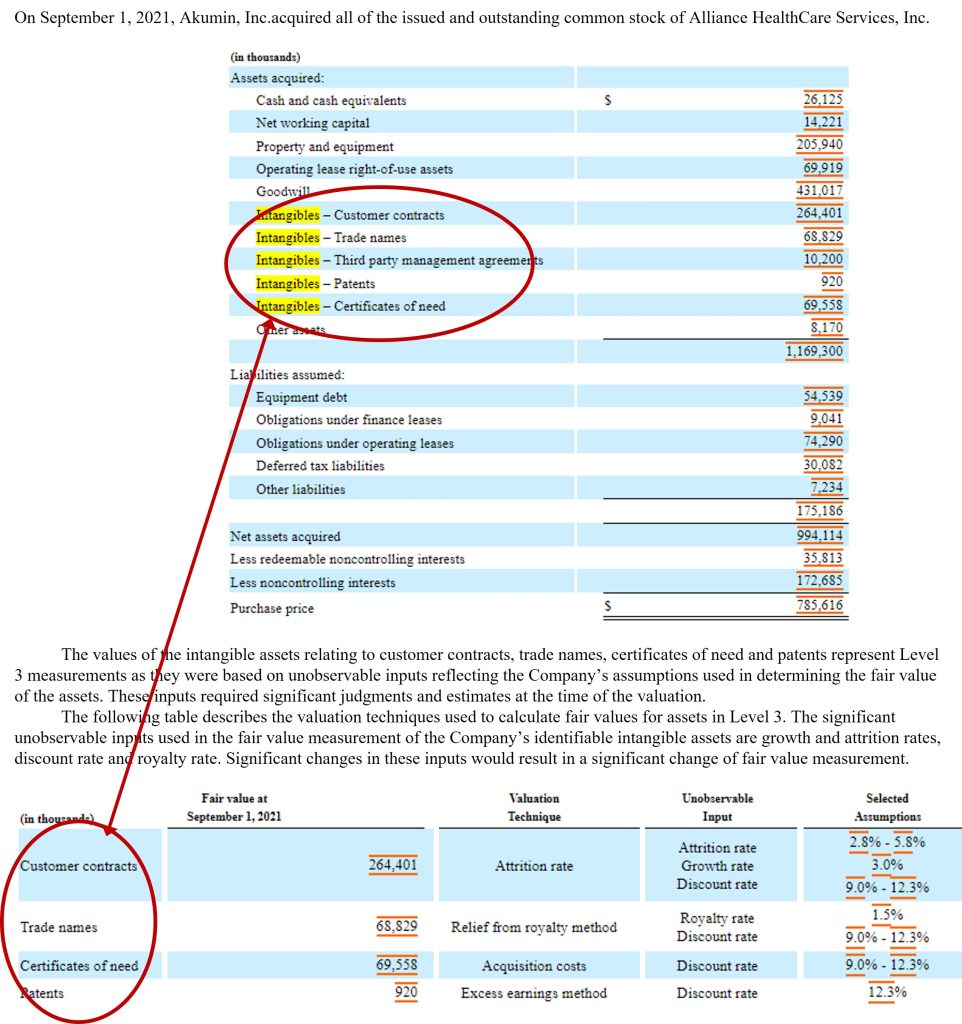 2023 acquisition by Akoustis, Inc. (AKTS) of Grinding & Dicing Services Inc. The disclosure includes royalty rate, attrition rate and discount rate related to three different intangible assets.