KPMG has recently released the Handbook "Business Combinations". The purpose of KPMG series of Handbooks is to assist you in understanding the application of US GAAP in practice, and to explain the conclusions that we have reached on many interpretive issues. Business Combinations is designed to assist you in understanding the application of:
• FASB ASC Topic 805, Business Combinations; and
• Certain subsections of FASB ASC Topic 350, Intangibles – Goodwill and Other.
This Handbook is a must read for any valuation professional. From ample experience in the field, KPMG's Department of Professional Practice provides valuable support and numerous examples related to the correct interpretation of the regulations and the pitfalls of accounting for business combinations.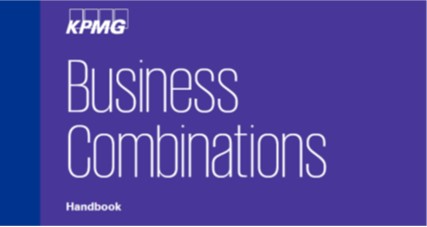 The Handbook is a weighty tome and has 601 pages (!). Chapter 17 (pp 431-491) covers many aspects of how to determine the fair value of intangible assets acquired in a business combination, including trade names, customer relations and goodwill.
The Handbook can be downloaded free of charge here.
Thank you for making this public, KPMG!