MARKABLES has conducted a sector analysis of typical royalty rates in the commercial and retail banking industry. The analysis comprised 28 different brands acquired between 2010 and 2018. The peers were selected post financial crisis and represent realistic royalty rates for banking brands as of today. Pre-crisis rates were higher, in line with higher valuation multiples in the sector.
According to the interquartile range analysis, lower brand royalty rate are in the 0.5% area, while above average rates are in the 1.0% area. Medium rates sit in between. The revenue base for royalty rates in the banking sector is defined as net interest income plus non-interest income.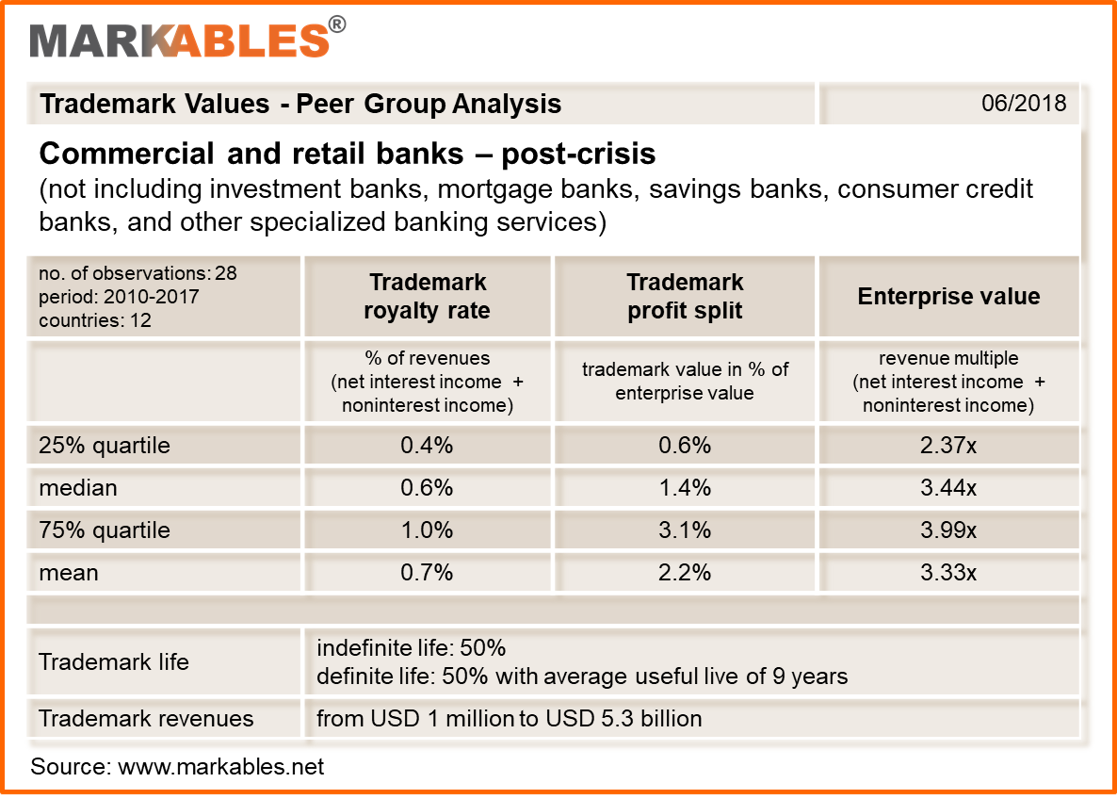 Banking trademarks account for minor parts of enterprise value in the banking sector. Typical ratios range somewhere between 0.6% and 3%.
Trademark and brand names play a minor role as value drivers in corporate acquisitions. To know more, select your own peer group of comparable transactions in the banking industry on the MARKABLES platform, and conduct your own benchmarking of IP-related value parameters.